Filter Reviews
Breakouts
Pores
Weight
Gel
Complexion
Texture
Fragrance
Dryness
Skin
Looks
Size
Flaking
...
Base
Packaging
Improvement
Difference
Glow
Ingredients
Smell
Pump
Face
Bottle
Balance
Line
Breakouts
Pores
Weight
...
5 star rating

4 star rating

3 star rating

2 star rating

1 star rating
Best product ever
Review by Anne N. on 31 Mar 2020
Love this brand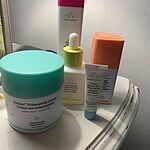 Great serum
Review by Laura M. on 24 Feb 2020
Let's start of with I have dry skin, so by itself this serum isn't enough to be a moisturizer for me. I have found that if I pair this with a lightweight moisturizer, this works wonderfully. I love the moisturizer and this serum for in the morning under my makeup. I have a friend with oily skin and she has fallen in love with it. This is what she uses, by itself, during the day and it works great for her. I have already purchased a backup for when I run out. The picture I have attached is one pump. It has a very light consistency.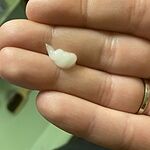 Love Love Love
Review by Sharon W. on 28 Dec 2019
I use all the Drunk Elephant products but I particularly love B-Hydra. I feel like it quenches my skin every time I put it on.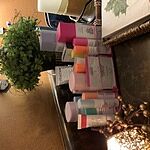 Moisturizers Best Friend.
Review by Heather C. on 22 Aug 2019
When I first heard of this product I could not believe how well it would work. I've tried it with Protini and Lala both with fabulous results. I have very sensitive skin that sometimes can dry out and this prevents and helps when I do. I developed a small dry patch on my neck and within 3 days it was no longer noticable. I have been pleasantly surprised how moisturized and silky my skin has appeared lately. The real test will be winter and I know this product is going to have me covered!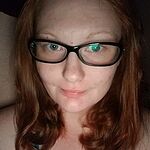 B-Hydra
Review by Kere K. on 16 Jun 2019
The BEST hydrating Serum ever! I love that it has vitamin B5 and ceramides. It smoothed my skin and leaves it with an all day hydration. I use this AM and PM.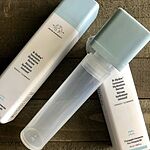 AMAZING !
Review by Traci B. on 8 Mar 2018
Obsessed with this brand and the skin quenching B Hydra 💙💧💦
Heavenly
Review by Alyssa H. on 7 Mar 2018
Love this added in the AM with c firma, sometimes mid day. Perfect extra moisture and so smooth.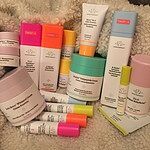 Great stuff!
Review by Cat M. on 2 Mar 2018
B-Hydra Intensive Gel is a lightweight, yet effective moisturizer that works very nicely alone or underneath your makeup. I love the airtight, opaque pump bottle that it comes in - keeping the key ingredients stable, as well as making it easy to control the amount of product you pump out. If your skin is extra dry or you live in an extra dry climate, I would suggest mixing in a drop or two of DE Virgin Luxury Marula Facial Oil to give your skin an extra boost of hydration. B-Hydra does not leave the skin looking shiny or greasy. It's absorbed immediately and has no noticeable scent. It will forever be part of my skincare routine.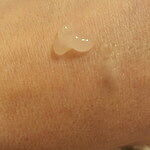 Meredith J.
5 star rating
In love
Review by Meredith J. on 21 Aug 2019
This sample packet has me sold, I absolutely love b hydra so much! Its unlike any serum I've tried and I absolutely love how it's like a serum mixed with a moisturizer, and even better my face looked absolutely amazing after applying it 10/10 can't wait to own either the mini or full size.
Awesome product! It is a
Review by Melissa K. on 7 Apr 2020
Awesome product! It is a daily product of mine now. Very light feeling and easy to apply.