Filter Reviews
Acne
Irritation
Breakouts
Break
Eyes
Improvement
Fragrance
Sample
Skin
Size
Smell
Issues
...
Texture
Face
Balance
Duo
Packaging
Formula
Amount
Line
Results
Feels
Bottle
Mascara
Acne
Irritation
Breakouts
...
5 star rating

4 star rating

3 star rating

2 star rating

1 star rating
Trial size teaser and fell in love
Review by Tamera B. on 27 Dec 2019
My first encounter with the jelly cleanser was when I got some as a birthday gift from Sephora. I'm 54 and my daughter is 20. I feel in love. When she left for college she had to have a tube. Funny we both gave each other on for Christmas. ❤️ It!!
Takes off my makeup great and leaves my skin smooth and clean!
Now I purchase it through your website.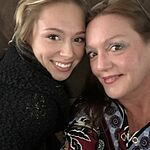 Love Beste!
Review by Sophie D. on 22 Jul 2019
This was a repurchase - will forever be buying Beste. It's my main cleanser but I also love using it in alternation with Slaai, Juju and Pekee. It's so gentle and leaves my face so super soft and clean and prepped for my DE routine. I usually add a quarter-sized amount to the palm of my hand, and add some water to create a lather. And then I usually apply a bit more water in increments bc I love lathering it up. And I massage it into my skin for about a minute before rinsing. Beautiful cleanser, and an absolute staple! It never breaks me out and helps keeps my skin's acid mantle healthy. Beste was also my first ever DE purchase.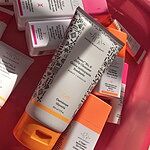 The price is right
Review by Tiffany S. on 1 Jul 2019
I know I know it's $32 but think about it this way cut it in half it's $16 cut that in half it's $8 and that in half that's 1/8 of the bottle for $4 that means you'll have a quality material usage per every oz packagings cute and it works.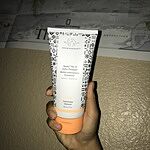 Margaret G.
5 star rating
Love it
Review by Margaret G. on 7 Apr 2020
Love this cleanser. I have very sensitive acne prone skin and it works great. Don't need to double cleanse, it takes all the day's grime away in one wash.
Leighton M.
5 star rating
Best face soap
Review by Leighton M. on 6 Apr 2020
I couldn't be happier with this face cleanser. It removed all the gunk and left my skin feeling soft
Love!
Review by Alannah E. on 6 Apr 2020
I love this product! I have usually oily skin and intermittent breakouts and this really helps control the oil and shine throughout the day. And minimizes my breakouts when I PMS.
Samantha W.
5 star rating
Love this brand
Review by Samantha W. on 6 Apr 2020
I have very sensitive skin, and I am allergic to everything under the sun when it comes to skin care, this line has made huge improvements to my skin, and I have not had any irritations with any of their products. would highly recommend.
Lovely!
Review by Cara P. on 31 Mar 2020
Lovely!
Stephanie R.
5 star rating
Best cleanser ever
Review by Stephanie R. on 31 Mar 2020
Best cleanser ever
I have been using this
Review by Reanna S. on 30 Mar 2020
I have been using this cleanser for months now and like that is cleans your skin without that over washed feeling