Filter Reviews
Hair
Ingredients
Smell
Curls
Looks
Feels
Bottle
Line
Packaging
Amount
Shine
Shampoo
...
Hair
Ingredients
Smell
...
5.0 star rating

4.0 star rating

3.0 star rating

2.0 star rating

1.0 star rating
I need a big pump bottle!
Review by Lisa Z. on 2 Sep 2020
I love this conditioner. Smells so good, feels amazing. With the shampoo together, my hair has never felt better. My only feedback is that I need this to come in a big pump bottle so I don't have to buy multiple small bottles at a time.
Geralyn R.
4.0 star rating
Maryland cream conditioner
Review by Geralyn R. on 1 Sep 2020
Hair feel fuller and adds more body!!
Very Nice!
Review by Cindy S. on 31 Jul 2020
The only problem I have with any conditioner is my hair is thin and fine. I think I used too much. So next time I wash my hair I think I will only use it on my ends. My hair feel healthy using these product.
Jennifer S.
2.0 star rating
Meh
Review by Jennifer S. on 31 Jul 2020
Not a fan of this one. The consistency seems off and doesn't condition my hair unless I use a ton.
Love it
Review by Edith D. on 27 Jul 2020
I have over $100 worth of hair products and this ONE $25 BOTTLE works better than ALL of them do! 🤦🏽‍♀️💛💛💛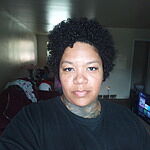 Jessika O.
5.0 star rating
OMG
Review by Jessika O. on 27 Jul 2020
I am in love with this conditioner. Not only does it smell great but it makes my hair look GOOD. I used to struggle with the texture of my hair due to some highlights I got a year ago. People compliment my hair all the time & I don't even style it. I have never been happier with a hair product.
Amazing!!!!
Review by Carol P. on 21 Jul 2020
Amazing!!!!
Drying. My hair felt like
Review by Lucy C. on 21 Jul 2020
Drying. My hair felt like straw after just one use. Do not blow dry with this shampoo and conditioner as it will leave your hair completely dried!
We are so sorry this didn't work for you. But we are glad our Customer Relations Team assisted you with a return!
Good!
Review by Laura K. on 14 Jul 2020
Like its shampoo, the conditioner has a light lovely scent like almonds. It is not overwhelming nor does it linger all day, but does make showering enjoyable.

The texture is creamy and hydrates hair. It didn't blow my mind like most DE product. I have very thick hair. My mom who has hair that is dyed and medium thickness really liked the conditioner when she tried mine and ended up purchasing one for herself!
Sherry B.
5.0 star rating
Love it!
Review by Sherry B. on 14 Jul 2020
Really love this!