Filter Reviews
Color
Skin
Oil
Work
Face
Smell
Size
Makeup
Coverage
Texture
Effects
Bronzer
...
Glow
Feels
Looks
Moisturizer
Foundation
Drop
5 star rating

4 star rating

3 star rating

2 star rating

1 star rating
Beautiful glow!
Review by Rita O. on 2 Jan 2020
I love this bronzi stuff! It does give me a nice little hint of color, but I mostly love how healthy and dewy my skin looks after I apply it. Ever since I started using it with my daily face cream, everyone has asked me what skincare I use! In the image I shared, I don't have foundation on. I only have my face cream with the bronzi drops, and concealer, plus eye makeup.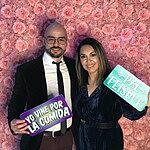 Me skin is IN LOVE
Review by Jessica L. on 7 Oct 2019
My skin is sensitive so I don't often wear makeup but with this stuff my skin looks sunkissed!! I also love that I can mix it with anything!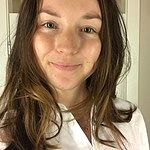 The Frank's Red Hot of skincare...
Review by Dana on 14 Jun 2019
You might be saying, "what does she mean by Frank's Red Hot?"...I mean I put that sh*t on EVERYTHING.

Legs need a little oomph? Boom D-Bronzi!
Collar bones need a little glow? Boom D-Bronzi!
Sunscreen got ya feeling like an unfriendly ghost? Boom D-Bronzi

And like the list goes ON and ON and ON!

It's the most perfect product for adding a touch of glow to your face or making that slightly too light shade of foundation the perfect match!

But honestly, who needs foundation when you've got Drunk Elephant in your life. I find that D-Bronzi mixed with Umbra Sheer is my perfect natural look for everyday.

So what are you waiting for? Buy it...now...actually buy two because you'll love it, not even kidding.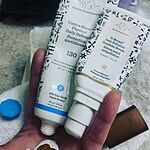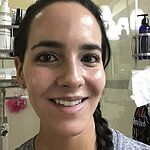 We LOVE that you Love D-Bronzi as much as we do! Thank you for your review Dana!
I had really high hopes
Review by Drew A. on 19 Jan 2020
I had really high hopes for the D-Bronzi Drops, but was slightly disappointed. I have used this product on several occasions and felt like it made my skin slightly too orange (which could just be because of my own skin tone). Additionally, it is semi-difficult to apply evenly as you have to mix it with a moisturizer. Finally, it did not work well with my sunscreen, which is the last step of my routine. Having to layer my sunscreen on top just diminished the purpose of this product. Overall, for evenings and special occasions it is a good option for a bronzer skin tone.
Subtle but nice
Review by Cassidy B. on 5 Jan 2020
If you're looking for a product that girls you a nice glow and makes your skin look more "awake"/ even this a a product for you! It's not a tinted moisturizer or any type of coverage but it does give you a nice brightened look! It's super convenient for everyday use!
No makeup no problem
Review by Alyssa P. on 5 Jan 2020
I cannot express enough how much I LOVE LOVE LOVE this product! The whole reason why I wear foundation in the first place is because my face is so much lighter than the rest of my body... with this, problem solved. It adds a sun kissed look without the shine. I mix it with my protini every morning, fill in my brows with a gel brush and I'm out the door! Great work DE!!!
Truly Unique
Review by Jay K. on 5 Jan 2020
I just repurchased 2 more, which must make it at least my 6th bottle. It's an EVERYDAY essential. Especially great for men who want a slight warmth and bronzey glow.
love it
Review by Shawn K. on 4 Jan 2020
such a good product. love the added glow
♥️
Review by Min U. on 1 Jan 2020
♥️
D-Bronzi is D-Bomb!
Review by Leigh D. on 30 Dec 2019
This may be the most underrated DE product of them all. I love D-Bronzi SO much. Since I started using it (January 2019), I have stopped wearing foundation. I've pretty much worn foundation my whole life and thought that I had to, but not anymore! I just mix a little of this with my sunscreen and boom. Glowing, dewy skin that makes me feel great!