Filter Reviews
Coverage
Skin
Color
Bronzer
Smell
Glow
Size
Makeup
Face
Effects
Looks
Moisturizer
...
Amount
Feels
Texture
Foundation
Oil
Sun
Serum
Work
Use
Idea
Drop
Sunblock
5 star rating

4 star rating

3 star rating

2 star rating

1 star rating
Beautiful glow!
Review by Rita O. on 2 Jan 2020
I love this bronzi stuff! It does give me a nice little hint of color, but I mostly love how healthy and dewy my skin looks after I apply it. Ever since I started using it with my daily face cream, everyone has asked me what skincare I use! In the image I shared, I don't have foundation on. I only have my face cream with the bronzi drops, and concealer, plus eye makeup.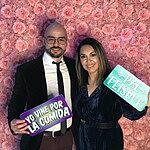 Me skin is IN LOVE
Review by Jessica L. on 7 Oct 2019
My skin is sensitive so I don't often wear makeup but with this stuff my skin looks sunkissed!! I also love that I can mix it with anything!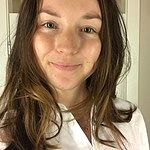 The Frank's Red Hot of skincare...
Review by Dana on 14 Jun 2019
You might be saying, "what does she mean by Frank's Red Hot?"...I mean I put that sh*t on EVERYTHING.

Legs need a little oomph? Boom D-Bronzi!
Collar bones need a little glow? Boom D-Bronzi!
Sunscreen got ya feeling like an unfriendly ghost? Boom D-Bronzi

And like the list goes ON and ON and ON!

It's the most perfect product for adding a touch of glow to your face or making that slightly too light shade of foundation the perfect match!

But honestly, who needs foundation when you've got Drunk Elephant in your life. I find that D-Bronzi mixed with Umbra Sheer is my perfect natural look for everyday.

So what are you waiting for? Buy it...now...actually buy two because you'll love it, not even kidding.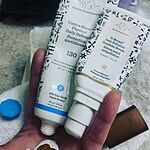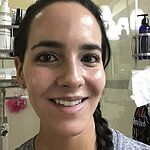 We LOVE that you Love D-Bronzi as much as we do! Thank you for your review Dana!
Love love this!
Review by Sarah H. on 24 Mar 2020
This is my first DE purchase, and I'm super pleased with it. I seriously love this product. It gives you the most perfect glow that is so subtle and unlike a spray tan or any other self tanner. It doesn't break me out at all. My skin just looks amazing with this on.
Natural look
Review by Jaime D. on 19 Mar 2020
This is the only 'make-up' I wear. It is a bronzer. It won't give you coverage like foundation. It is light weight and natural looking. I wear it everyday.
Great addition to my daily routine
Review by Linsey B. on 18 Mar 2020
I love adding a pump to my morning routine. I make a smoothie of d bronzi, c firma and priori I followed by umbra sheer. D bronzi adds a nice glow/tan tint, I'm looking forward to makeup free days in the summer.
Very happy with this bronzer.
Review by Erica P. on 13 Mar 2020
Very happy with this bronzer. No smell and easy mixes well with other drunk elephant products. Def a keeper!
Love it!!
Review by Kim I. on 6 Mar 2020
I love this product! I recently found some cancerous spots on my face , so I do my best to stay out of the sun now. With this product, I get to keep my tan the safe way! Looks so natural!
WOW
Review by Angela B. on 5 Mar 2020
I am 46 with dry skin and occasional acne and melasma. I've tried many drunk elephant products and have been pleased with everything but the unexpected amazing product I stumbled upon was this bronzing serum combined with the Ambra sheer physical sunblock these two together are simply hands-down amazing it gives you the protection you need and the bronzing serum just gives you life to your complexion and face
10/10
Review by Megan L. on 5 Mar 2020
This stuff is the best!! Saw a few reviews and decided to try it. I mix it with my daily moisturizer and it gives the perfect natural look of a tan and evens out my complexion.