Filter Reviews
Size
Acne
Breakouts
Sample
Skin
Hydration
Glow
Dryness
Texture
Face
Results
Treatment
...
Irritation
Feels
Looks
Mix
Residue
Improvement
Customer Service
Serum
Boost
Packaging
Consistency
Drink
5.0 star rating

4.0 star rating

3.0 star rating

2.0 star rating

1.0 star rating
New favorite mask!
Review by Myka T. on 2 Sep 2020
I didn't think anything could top the baby facial, but F-Balm is truly the bomb dot com! I wake up with the softest skin. And I swear my forehead wrinkles have almost disappeared after a few applications!
Rossana D.
1.0 star rating
Not great on my skin. An unfortunate waste.
Review by Rossana D. on 2 Sep 2020
Had to give this away a few weeks after receiving it. It gave me a strange rash and my skin is not sensitive at all, but the allergy happened right the morning after I first used it. My friend loves it. I gave up after enough tries and I had not introduced anything new in my routine, which is also very simple. I only wanted to use this 40 minutes after adapalene and I don't use any other actives, so I know it was this that didn't go well with my skin.
Michelle H.
5.0 star rating
A thirst quenching balm for your face
Review by Michelle H. on 1 Sep 2020
I can't love this enough. Mixed in with protini for a double shot of hydration and moisture it soothes and smooths thirsty skin. Not greasy or heavy, it sinks right in and leaves you smooth and those fine lines plumped. A great addition to yournDE routine.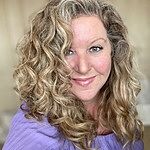 Kathleen D.
5.0 star rating
Super soothing
Review by Kathleen D. on 30 Aug 2020
A must have if using the TLC Sukari Babyfacial. Soothes, reduces redness and plumps skin. I often apply it with the TLC Frambooz, Marcula and protini
Awesome moisturizer
Review by Vania Z. on 28 Aug 2020
I tried this as in a sample pack from Sephora and fell in love and had to order the bottle. This is super hydrating, I can feel it soaked up in my skin even the morning after. I've also noticed that my skin looks smoother. I have breakouts from time to time but did not break out from this product.
Heather L.
5.0 star rating
Love this overnight mask
Review by Heather L. on 28 Aug 2020
go to sleep with a cooling effect and always wake up with soft, hydrated skin!
Thirsty??
Review by Amy G. on 27 Aug 2020
Use this when you've had a long day in the sun and your Akon is feeling like it needs to be hydrated. Absolutely love it.
YESSSSSS
Review by Erica S. on 26 Aug 2020
THIS IS THE PRODUCT I DIDN'T KNOW I NEEDED!! There are so many different ways to use F-Balm and I love wearing it during the day with my D-Bronzi!
Amazing and worth the cash!!!
Review by Nina F. on 26 Aug 2020
This really helps my skin in the dry NM climate! It is a must!
Like a drink for your
Review by Ann W. on 25 Aug 2020
Like a drink for your face!