Filter Reviews
Smell
Breakouts
Wrinkles
Gold
Irritation
Pores
Fragrance
Line
Skin
Residue
Texture
Moisturizer
...
Size
Ingredients
Glow
Reaction
Face
Looks
Hydration
Issues
Absorbs
Packaging
Bottle
Cream
Smell
Breakouts
Wrinkles
...
5 star rating

4 star rating

3 star rating

2 star rating

1 star rating
Elizabeth B.
5 star rating
Absolutely the best
Review by Elizabeth B. on 14 Nov 2019
I love this oil! I thought it might make my face look greasy but nope . It actually made it look and feel
Smoother and help to minimize those fine lines . My skin is constantly getting compliments . Just a little dab is all it takes. I love it. One bottle lasted me almost 7 months . I used nightly & I'd the weather is dry I use alright after I shower ting I've it time to do its job . My skin looks amazing. My daughter & I (57 years old ) both use drunk elephant .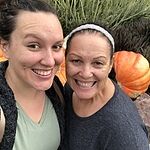 Fabulous product!!!
Review by Kim S. on 8 Apr 2020
I would have never thought that I would use an oil, but now that I'm older, my skin craves it. It doesn't leave me greasy. My skin is more supple. Thanks!
I'm a believer.
Review by Emily s. on 8 Apr 2020
Absolutely love this product. I noticed softer skin in the first week, and it's definitely calmed my acne-prone complexion.
In love
Review by Melissa A. on 6 Apr 2020
This. Oil. Is. Everything. I have naturally oily skin but putting this on before bed majorly helps control my oil the next day! So worth it.
Never would have thought!
Review by Sarah M. on 6 Apr 2020
I would have never put oil on my face! But I read the reviews and I thought I might help my acne.... it did. It calmed my red skin and my chin looks so much better. I was only going to put it on at night but now I do morning and night because I love it so much. I'm shocked. And I'm going to keep buying it.
Love!
Review by Emily R. on 6 Apr 2020
Hands down my fav product!
It's the first time I
Review by Doreen D. on 6 Apr 2020
It's the first time I felt burning with Marula oil use. But this is because of the reaction I had with the retinol cream. I thought my skin was okay with the retinol but in the following evening after I used the retinol, when I'm doing my usual night routine of pekee bar, then B Hydra/Protini/Marula oil, my face turned red, felt hot and burning and had a mild swelling. I suffered like that for almost a week. I stopped the protini and b hydra for two weeks and only used the Marula as advised by someone from DE. Now, I didn't have any problems and maybe this week I will start using the Sukari again. In addition, I noticed that the pekee bar has no scent at all. When I first used the pekee bar, I noticed a very mild smell and I loved it! I wish the very mild scent comes back.
Stephanie A.
5 star rating
Love
Review by Stephanie A. on 3 Apr 2020
Love all the drunk elephant products but this is one of my favorites/must have. I only wish they offered any kind of discount...ever.
Magic in a bottle
Review by Alexis J. on 2 Apr 2020
This has helped my dry skin tremendously. I was hesitant to try this at first because I breakout so easily, however this mixed with the B-Hydra beautifully and did not clog my pores !!! Love this
Nice product
Review by Jessica W. on 2 Apr 2020
Keeps my skin hydrated and helps control my natural oil. Could be a lot cheaper though.